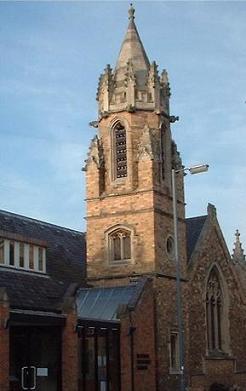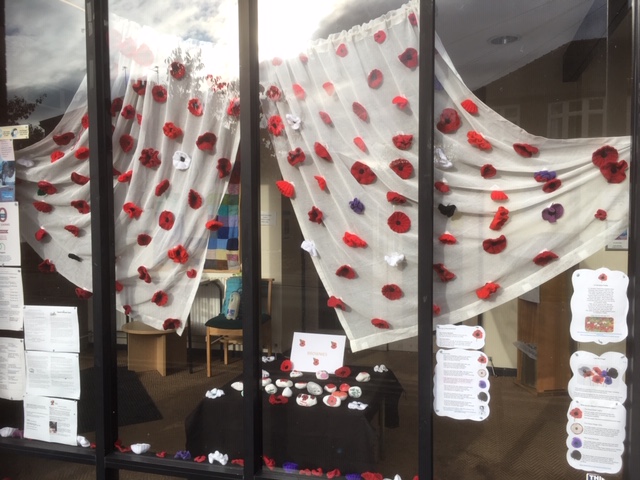 Welcome to Heworth Methodist Church
Heworth Village, York, YO31 1AE
With God's help, we aim to form a worshipping, witnessing and caring community in which all may be supported as they grow in faith, and may use their individual talents to bring about God's Kingdom, locally and in the wider world.
Room hire | Contact us | Safeguarding
Remembrance Sunday offers individuals and nations space to reflect on times of conflict and times of loss. This year, the Royal British Legion is marking 100 years since the nation's collective Remembrance traditions were first brought together.
A big THANK YOU to Heworth Brownies for the beautifully painted poppy pebbles for this year's window display at Heworth Methodist Church.
In his letter to the people of Ephesus, St Paul offers some unusual things as everyday wear (Ephesians 6: 10-20) ' the whole armour of God' 'belts of truth', helmets of salvation'. All items to help face the daily challenges. For footwear, St Paul suggested putting on things that enable us to be peacemakers. I wonder how you approach potential conflicts. Walk away? deep breath? hold your ground, you are right after all? offer an unexpected positive comment? 'Being good' takes a lot of time and effort: 'cease to do evil, learn to do good; seek justice' (Isaiah 1:16). It also involves practice (Hebrews 5:13-14) and engaging well in relationships with and for others: 'Let Love be genuine; hate what is evil, hold fast to what is good' (Romans 12:9). Jesus often challenged the leaders of his time to think again about what they thought was right and what was wrong - particulary in their interactions with other people.
Micah 6:8 says "Mortal, what does the Lord require of you but to do justice, and to love kindness, and to walk humbly with your God?" Jesus lived like Micah described - and he did much more for each one of us too as Messy Church found out when they explored the Gospel of Peace by being super-heroes!